About Family History Research in Tennessee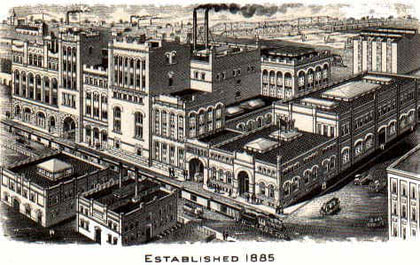 Tennessee is a great place to do research because of the wealth of historical material that can be found at the state's many archives, libraries, and other repositories. Some of Tennessee's best resources for historical research can be found at the state capital in Nashville. In addition to state level archives, records can also be located at the local level at county courthouses, public libraries, churches, town clerks' offices, cemeteries, and local historical societies. Many records are also now available online at a number of great websites like
Ancestry.com
and
FamilySearch
, both of which have searchable databases consisting of billions of records relating to the history of Tennessee.
Records for the entire state of Tennessee can be found at the
Tennessee State Library and Archives
in Nashville. These records include property deeds, court records, newspapers, local histories, immigration records, estate files, tax lists, vital records, biographies, and other types of records for all of the state's 95 counties. The State Library and Archives holds billions of records relating to Tennessee history and genealogy and is definitely worth a visit to help expand your family history research in the state.
There are a number of ways to get copies of vital records (birth, marriage, and death certificates) in Tennessee. Tennessee began statewide registration of vital records in 1908, and the Tennessee State Library and Archives has vital records available on microfilm from 1908 through 1967. Records from 1908 to the present day can be ordered from the


Tennessee Department of Health


. Access to certified copies of vital records is restricted to immediate family members.
The
Family History Library
in Salt Lake City, Utah also holds a large collection of historical records relating to the state of Tennessee. This is the largest and most important genealogy collection in the world and is worth a visit to explore the many billions of records that can be found there. Published material consists of books, microfilm, microfiche, and other records for the 95 counties of Tennessee. The Family History Library also has smaller family history centers located throughout the world where you can order microfilm and have these records shipped from Utah to the local area where you live. The library has also transcribed and indexed millions of Tennessee vital, immigration, census, military, and other records which are available to view or download online at
FamilySearch.org
.
---
Native American Tribes and Nashville Pioneers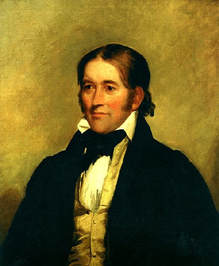 Many ethnic groups and nationalities settled or lived in
Tennessee in the past including Native American tribes like the
Chickasaw
,
Shawnee
, and
Cherokee
;
African-Americans
; and also many early settlers of European descent who migrated to the state from places like
North Carolina
,
Georgia
,
Virginia
, and
South Carolina
during the late 1700's and early 1800's.
If your ultimate goal is to trace your ancestry beyond Tennessee to your family's place of origin overseas, it is important to first locate the many different types of records that your ancestors left behind in Tennessee. Records like ships' passenger lists, declarations of intention, naturalization petitions, census records, military records, vital records, obituaries, and cemetery records can often provide you with information about your ancestor's birthplace, names of relatives, and other important information. This will help you narrow down your search parameters when your ancestry search continues overseas. It is generally not possible to locate family records in places like England, Scotland, Wales, Germany, or Ireland without first conducting extensive research in the USA.
---
Getting Started with Your Research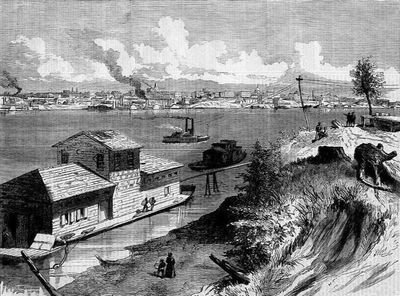 Many people wonder where they should begin with their family history research in Tennessee. If you are new to genealogical research, the first thing you'll need to do is to start building a family tree with the information you already have at your disposal. There are some great genealogy software programs available that will help you get started with this process. Family Tree Maker, Legacy Family Tree, Family Historian, and RootsMagic all make great programs that can help you organize your research.
Get started by first creating a pedigree chart for yourself and family group sheets for your parents, grandparents, and other close family members. You can download free copies of these forms at
FamilySearch.org
and
Ancestry.com.
You can also create these records using a genealogy software program. Family group sheets allow you to record information like family members' birth dates, marriage dates, death dates, burial places, spouses' names, and other information that will be helpful to you as your research progresses. Interview living relatives and take notes about the major events of their lives. Add this information to your family files so that you will have a strong foundation of information as you move forward with your project.
During the initial stages of your research, you can accomplish a great deal using online resources. It is highly recommended that you get subscriptions to websites like Ancestry.com and Fold3.com to help with your ongoing research. Information can also be found online at FamilySearch.org. Many types of records including censuses, World War I draft registration cards, naturalization records, and Social Security Death Index are available online and will help you put in place the building blocks for the first part of your family tree. Using a combination of online resources along with more traditional archival research at places like the Tennessee State Library and NARA will allow you to create a thoroughly documented family history.
A professional genealogist could also be helpful to your research in Tennessee. With the expertise and knowledge of a skilled researcher, you can have someone visit local archives and libraries on your behalf throughout the state of Tennessee. This is especially helpful if you don't live in the area and don't have ready access to court, land, and many other types of records that can often only be found after a visit to a local county courthouse, public library, historical society, or county clerk's office. If you would like a professional genealogist to assist you with your ongoing research in Tennessee and elsewhere, please click
here
.
It is important when carrying out your research that you are thorough in documenting your family tree. Don't overlook the importance of finding your ancestor's siblings, cousins, and other close relatives. Brick walls are often encountered in genealogical research. To get beyond an apparent impasse it is often worthwhile to approach your research holistically. Many researchers who are new to genealogy often just want to get back as far as possible along a direct paternal or maternal family line. However, it is often the death certificates, obituaries, or other records of your direct ancestor's siblings or other close relatives that will provide you with the breakthroughs you are looking for.
---
Tennessee County Records

Many Tennessee family records can be found online and at various archives and libraries located throughout the state of Tennessee. Many millions of records aren't yet available online, though, and many of these are awaiting your discovery at the local level at county courthouses, historical societies, churches, county clerks' offices, cemeteries, and elsewhere in Tennessee. To find these and other records, click on the links below to find more information about the specific counties where your ancestors lived in Tennessee. You'll find information on these pages that will lead you to the specific documentation you're searching for.

It is important to keep in mind when doing research that the names and boundaries of certain counties in Tennessee have changed over the past two hundred years. Your ancestors may have lived on a certain farm in one county and when borders were redrawn records relating to your family history might have been located in another area entirely. When searching for land, court, tax, and other records it is also a good idea to search for these records in adjacent counties. Following is a complete list of Tennessee's 95 counties along with their formation dates, county seats, and names of parent counties.

Formation Date

1801

1807

1835

1807

1795

1836

1806

1836

1821

1796

1856


1879


1801

1870

1797

1836

1871


1855


1783

1845

1837


1803

1823

1824

1823

1807

1823

1809

1796

1783

1844

1870

1819

1844

1823

1819

1786

1823

1821

1821

1807

1871


1809

1801

1792

1836

1792

1870

1835

1817

1843


1809

1870


1842

1821

1817

1836


1807

1819

1823

1836

1819

1796

1871

1817

1823

1806

1819

1879

1839

1854


1807

1801

1796

1803


1849


1857

1794

1819

1799

1803

1779

1786

1823

1870


1875

1850


1840

1807


1777

1817

1823

1806

1799

1799


County Seat

Clinton

Shelbyville

Camden

Pikeville

Maryville

Cleveland

Jacksboro

Woodbury

Huntingdon

Elizabethton

Ashland City


Henderson


Tazewell

Celina

Newport

Manchester

Alamo


Crossville


Nashville

Decaturville

Smithville


Charlotte

Dyersburg

Somerville

Jamestown

Winchester

Trenton

Pulaski

Rutledge

Greeneville

Altamont

Morristown

Chattanooga

Sneedville

Bolivar

Savannah

Rogersville

Brownsville

Lexington

Paris

Centerville

Erin


Waverly

Gainesboro

Dandridge

Mountain City

Knoxville

Tiptonville

Ripley

Lawrenceburg

Hohenwald


Fayetteville

Loudon


Lafayette

Jackson

Jasper

Lewisburg


Columbia

Athens

Selmer

Decatur

Madisonville

Clarksville

Lynchburg

Wartburg

Union City

Livingston

Linden

Byrdstown

Benton

Cookeville


Dayton

Kingston

Springfield

Murfreesboro


Huntsville


Dunlap

Sevierville

Memphis

Carthage

Dover

Blountville

Gallatin

Covington

Hartsville


Erwin

Maynardville


Spencer

McMinnville


Jonesborough

Waynesboro

Dresden

Sparta

Franklin

Lebanon


Parent County

Knox and Grainger

Rutherford County

Humphreys County

Roane & Indian lands

Knox County

Indian lands

Anderson & Claiborne

Rutherford, Smith & Warren

Indian lands

Washington County

Davidson, Dickson, Montgomery, & Robertson

Henderson, McNairy & Madison

Grainger & Hawkins

Jackson & Overton

Jefferson County

Bedford, Warren & Franklin

Haywood, Madison, Dyer & Gibson

White, Bledsoe, Rhea, Morgan, Fentress & Putnam

Part of North Carolina

Perry County

Franklin, Cannon, Jackson & White

Montgomery and Robertson

Indian lands

Indian lands

Morgan, Overton & White

Rutherford & Indian lands

Indian lands

Indian lands

Hawkins & Knox counties

Washington County

Coffee, Warren & Franklin

Jefferson, Grainger & Greene

Rhea & Indian lands

Hawkins & Claiborne

Hardin & Indian lands

Indian Lands

Sullivan County

Indian lands

Indian lands

Indian lands

Dickson County

Dickson, Humphreys, Montgomery & Stewart

Stewart County

Smith County & Indian lands

Greene & Hawkins

Carter County

Greene & Hawkins

Obion County

Haywood, Dyer & Tipton

Hickman & Indian lands

Hickman, Lawrence, Maury & Wayne

Bedford County

Roane, Monroe, Blount & McMinn

Smith and Sumner counties

Indian lands

Indian lands

Giles, Bedford, Lincoln & Maury

Williamson & Indian lands

Indian lands

Hardin County

Rhea County

Indian lands

Tennessee County

Bedford, Lincoln & Franklin

Anderson & Roane

Indian lands

Jackson & Indian lands

Humphreys & Hickman

Fentress & Overton

McMinn & Bradley

Fentress, Jackson, Smith, White & Overton

Roane County

Knox & Indian lands

Tennessee & Sumner

Davidson, Williamson & Wilson

Anderson, Campbell, Fentress & Morgan counties

Hamilton, Marion & Warren

Jefferson County

Chickasaw Nation lands

Sumner & Indian lands

Montgomery County

Washington County

Davidson County

Shelby County

Wilson, Macon, Smith
& Sumner counties

Washington & Carter

Grainger, Claiborne, Campbell, Anderson & Knox

Warren & White

White, Jackson, Smith & Indian lands

Part of North Carolina

Hickman County

Indian lands

Jackson & Smith

Davidson County

Sumner County

USA State Resources

Follow the links below to find many other helpful resources available in the U.S. states where
your ancestors lived in the past.
Alabama Alaska Arizona Arkansas California Colorado Connecticut Delaware Florida Georgia Hawaii Idaho Illinois Indiana Iowa Kansas Kentucky Louisiana Maine Maryland Massachusetts Michigan Minnesota Mississippi Missouri Montana Nebraska Nevada New Hampshire
New Jersey
New Mexico
New York
North Carolina North Dakota Ohio Oklahoma Oregon
Pennsylvania
Rhode Island South Carolina South Dakota
Tennessee
Texas Utah Vermont Virginia Washington West Virginia Wisconsin Wyoming